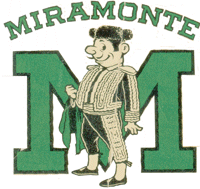 Why an All Orinda Reunion?

We all like to see people who were around us when we were growing up. Friends were fun, and friendlies were abundant. Of course, there were un-friendlies too.

Orinda kids from the fifties and sixties (OK, so the early 70's too) had the opportunity and did something with their lives. For most of us there was a great education, great peer group, great parents, a great drag strip and a safe almost rural physical environment. For others it was the front of the Saturday Evening Post or living "up the canyon", but they were still Orinda Kids and our friends.

Now...Most live within 100 miles of Orinda, some are retired, some still toil, some are fighting over Mom and Dad's goodies, some have found God, some have found Golf, some aren't looking for either, but all are still Orinda kids.

It sounds like it's time for a party........